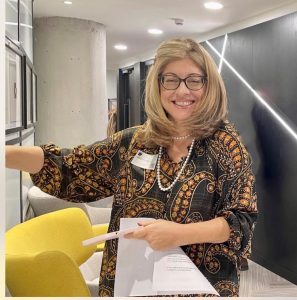 I was born in Australia, raised in the United States and trained in Britain, gaining a degree in History of Art from Birkbeck College, University of London (1993) and a Masters in Museums & Gallery Management from City University.  My first job for an art dealer in Mayfair back in the late 1980s led to a life-long interest in all forms of visual art.  Over a thirty year career I have been fortunate to work in both commercial galleries and public-sector arts organisations, adult education, exhibition organisation and academic research.  These days my focus is mainly on writing and I continue to give occasional lectures and advice to arts organisations.  In 2018 I curated a major exhibition for the Wells Maltings with over 240 works of art.  I am currently co-writing a book about George Mallen, pioneer of computer art systems, and writing for the Encyclopedia of New Media Art (to be published by Bloomsbury).  I also write a monthly column about history for The Tickle, the magazine for digital art and creative writing – NFT available on Objk.com.
My particular expertise in the history of computer and digital art began in 2002 when I joined an AHRC research group at Birkbeck College, University of London, investigating the origins of digital arts – the CACHe Project.  During this time I tracked-down and interviewed over 60 British pioneers of early digital art, and their artwork, experiences, collaborations and stories are told in A Computer in the Art Room (2008), as well as in a further co-edited collection of essays White Heat, Cold Logic (2009), published by MIT Press.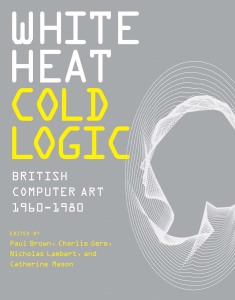 As part of this project I assisted in the re-formation of the UK-based Computer Arts Society and negotiated with the Victoria & Albert Museum the donation of the Patric Prince archive, an important American collection of international computer art, which formed the basis for the creation of the National Centre for Computer Art, a first for a British publically-funded museum.  Subsequently the archives of the Computer Arts Society were acquired by the V&A in 2007, which is now recognised internationally as an important centre for computer and early digital works on paper.
FOLLOW ME ON INSTAGRAM
In 2006 I produced Bits in Motion, a screening and panel discussion of early British computer animation at the National Film Theatre.
From 2011 to 2014 I wrote a monthly column for the British Computer Society about digital art.
In 2012 I appeared on BBC Radio 4's Arts Programme Front Row, discussing Computer Arts with John Wilson. Listen again here.
In 2014 I published a book about English-born, Barbadian-resident painter Janice Sylvia Brock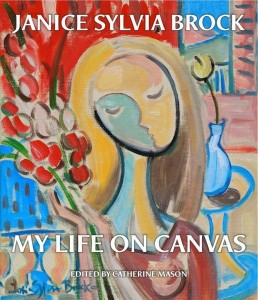 In November 2017, I appeared on Showcase, the arts programme of TRT World television, speaking about painting in the digital age.
I have wide-ranging teaching experience spanning the adult education sector.  In the 1990s I taught art appreciation courses with Birkbeck's Faculty for Continuing Education, the Workers Educational Association and for ten years lectured for The Arts Society (formerly called NADFAS).  I continue to lecture to art societies, clubs and groups around Britain and internationally on an occasional basis. (For a list of lecture subjects please email).
For many years I have given advice and participated in panels, particularly regarding digital arts, to organisations such as SIGGRAPH, The Art Fund, Leonardo, The British Computer Society, Lumen Art Prize, and various museums and galleries in both the not-for-profit and commercial sectors.
SPIRIT OF PLACE is my on-going research and web project about the contemporary landscape art of North Norfolk.
In October 2019, I took part in THE NEED FOR ART TO CHANGE THE WORLD a symposium about Gustav Metzger, convened by Mathieu Copeland, at Zurich University of the Arts, the largest art school in Europe. Watch the videos HERE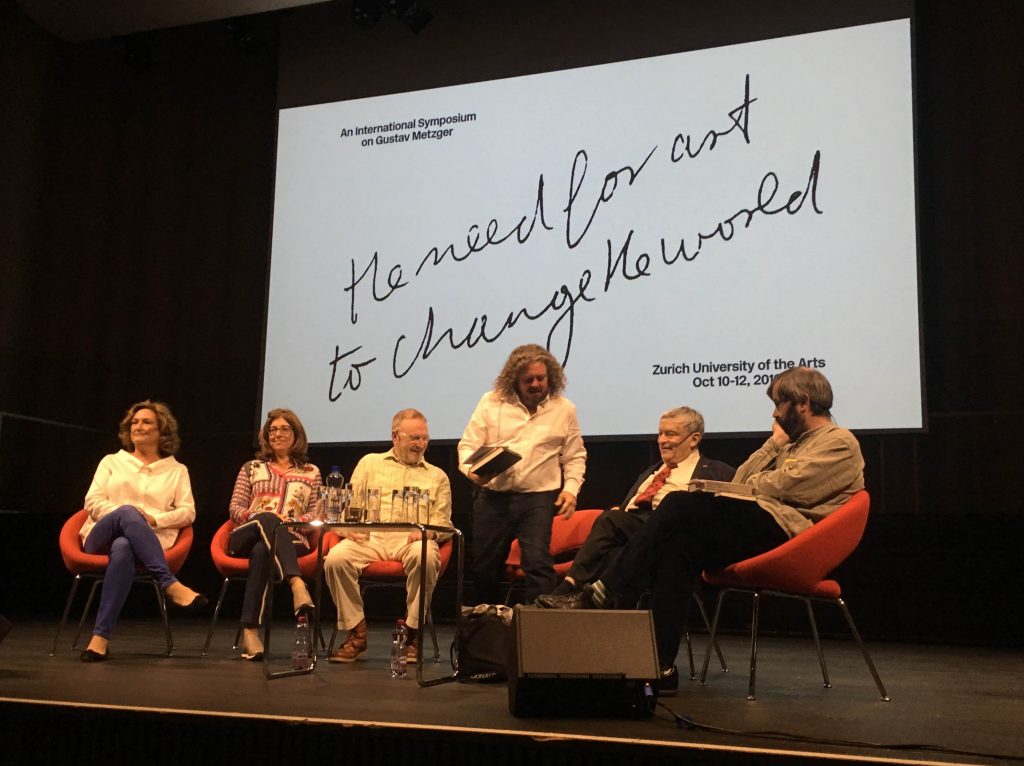 I also write for Studio International.